MAYHEM IS COMING!!
WED 27TH to FRI 29TH JULY & SUN 31st JULY 2022
Mayhem is our holiday club for all primary aged school children (Reception – Year 6).
Mayhem is full of fun, laughter, learning about Jesus, singing, dancing, crafts, games, and of course GUNGE!
But it's not just for the kids, we have a Mayhem Café for parents, grandparents and carers with fresh coffee and homemade cake on offer.
---
---
IT'S MARVELLOUS MAYHEM!!
---
MAYHEM VOLUNTEERS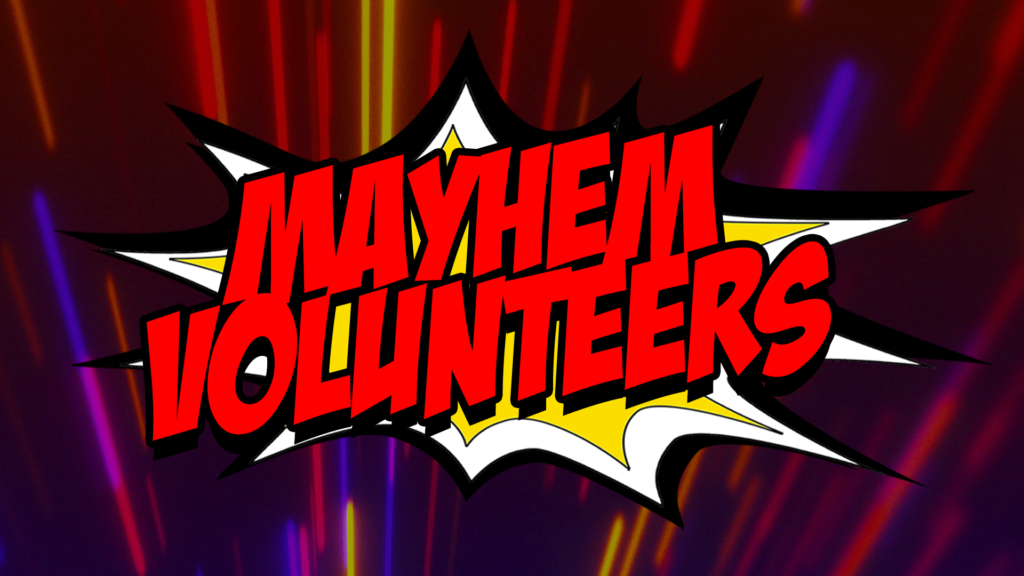 We can't run Mayhem without over 100 volunteers – so please do help if you can. From previous experience, everybody involved has a really wonderful week.
If you are able to help during some or all of the Mayhem week, please let us know which dates you can help, and how you would like to be involved. There are all sorts of ways you can help (eg Group /activity leader, Prayer team member, helping with refreshments and many other areas).
---
MAYHEM HIGHLIGHTS
---
THE GUNGINGS