Supporting members of our congregation and local community at various stages of faith and family life is an important part of our life as a church. We run faith-based courses designed to help us with this aim.
---
THE BEREAVEMENT JOURNEY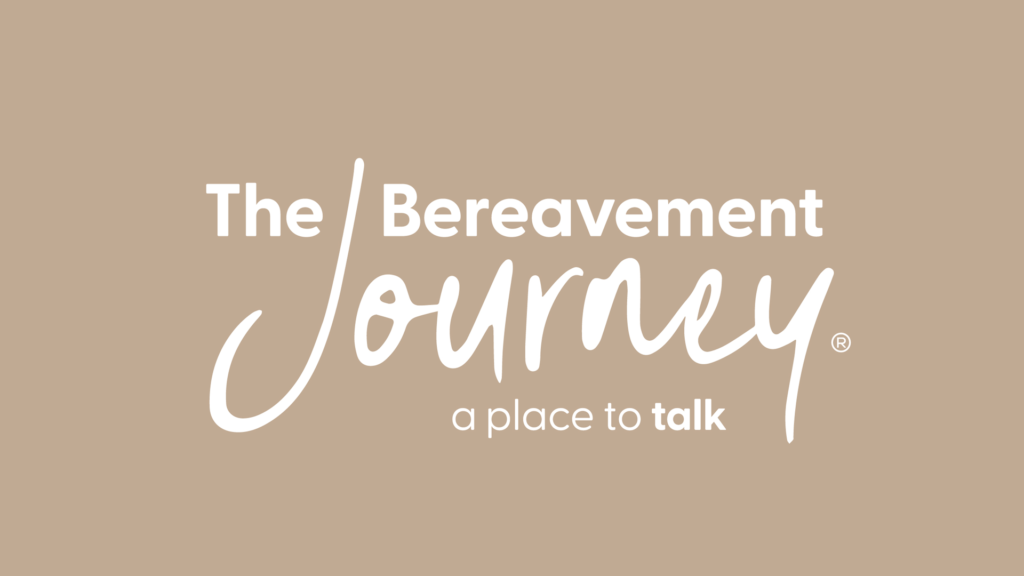 The Bereavement Journey is a place to talk – 7 Sessions of films and discussion for anyone, whether grieving a death now, or wanting to explore a previous bereavement that may be unresolved. This course is for bereaved adults to do their own grief work. It is supported by a Guest Manual and facilitated by volunteers. Attendance is recommended for all the Sessions.
Everyone is welcome, although it is usually most beneficial to attend at least a few weeks after the death – ideally after the funeral, but this is not essential and The Bereavement Journey can benefit those in anticipatory grief, pregnancy loss or the long-term effects of loss.
Topics will include separation and loss; managing difficult feelings; the impact and pain of bereavement; coping with others; coping with change; attachment; and moving forward.
For more information about The Bereavement Journey click here or to book a place please click below to sign up.
For further information please contact us by telephone 0208 688 6676 or email carol.trower@emmanuelcroydon.org.uk
VENUE
Emmanuel Centre, Normanton Road
South Croydon, CR2 7AQ                                                                                                                             
---
RAISING FAITH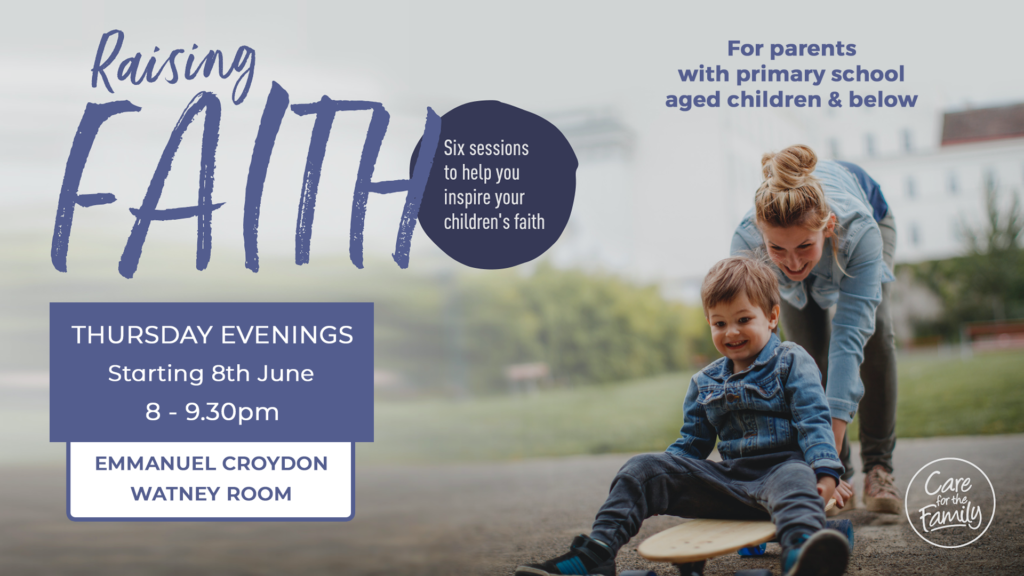 We as parents have the greatest influence in our children's lives – we all want our children to grow up to be healthy and happy. As Christian parents however, we have the added responsibility (and amazing opportunity) of nurturing faith in our children.
We are running a six-week course by Care for the Family called Raising Faith. This is a course packed with practical teaching, expert interviews, real family stories and opportunities for discussion. These will help to equip you as Christian parents and carers to nurture faith at home.
NEXT COURSE TBC
---
HOPE EXPLORED
There are few emotions more powerful than hope. But these days, hope often feels hard to come by. Where can we find a hope that won't disappoint us?
Hope Explored looks at three of the biggest topics in our society today – where we go to find hope, peace, and purpose.
As we unpack these questions together, we will use videos, discussions, and stories from the Bible to learn how Jesus faced these issues, and how that can still guide us today.
NEXT COURSE TBC
---
EMMANUEL ALPHA ONLINE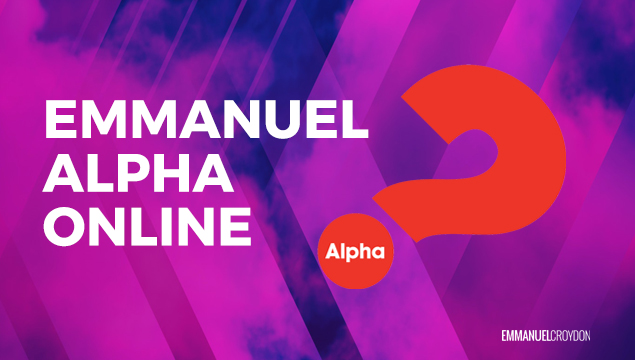 NEXT COURSE TBC
Alpha is a series of interactive sessions that freely explore the basics of the Christian faith and it is for anyone who is curious. The talks are designed to encourage conversation and explore the Christian faith in a friendly, open and informal environment. No question is out of bounds and you are free to discuss as much or as little as you wish. You can expect lively discussion and fascinating, provocative talks.
There is absolutely no pressure and if at any point you decide Alpha isn't for you, that's not a problem. We promise there will be no follow up and there is no charge for the course.
For more information please email welcome@emmanuelcroydon.org.uk
---
CHRISTIANITY EXPLORED
NEXT COURSE TBC
Are you wanting to find out more about Christianity? Then why not sign up for Christianity Explored. It is a seven-session course that gives you the time and space to think about the big questions of life and to explore the life of the man at the heart of the Christian faith. For more information please contact welcome@emmanuelcroydon.org.uk
---
THE MARRIAGE COURSE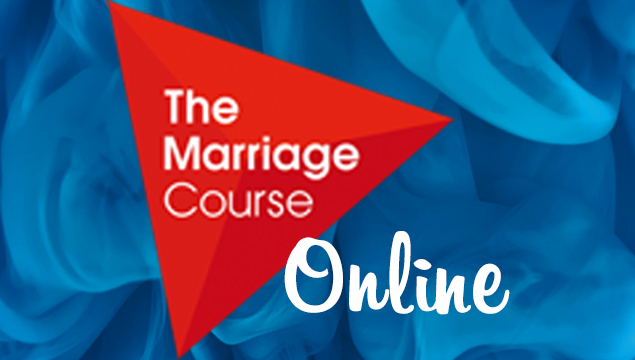 Next running: TBC
The course is over 7 consecutive weeks. Once you have signed up, we will give you the zoom code for the meeting room and your Marriage Course Journals.

Apart from the hosts welcoming and closing the meeting, the evening is yours alone to watch the videos and to follow the discussions for conversation in your accompanying journal. There is a small amount of homework for you to do in the week between the meetings. There is a cost of £10 which pays for the two journals you will need.

You are welcome to sign up and come along to the first week and see what it is like. Over the years hundreds of couples have found it a really useful and enriching course. We hope you find that too!
Over 20 million people have now done this fun, friendly course which is an opportunity to think about the things that really matter in life.
---