Are you looking for some inspiration and spiritual revitalisation during the month of August?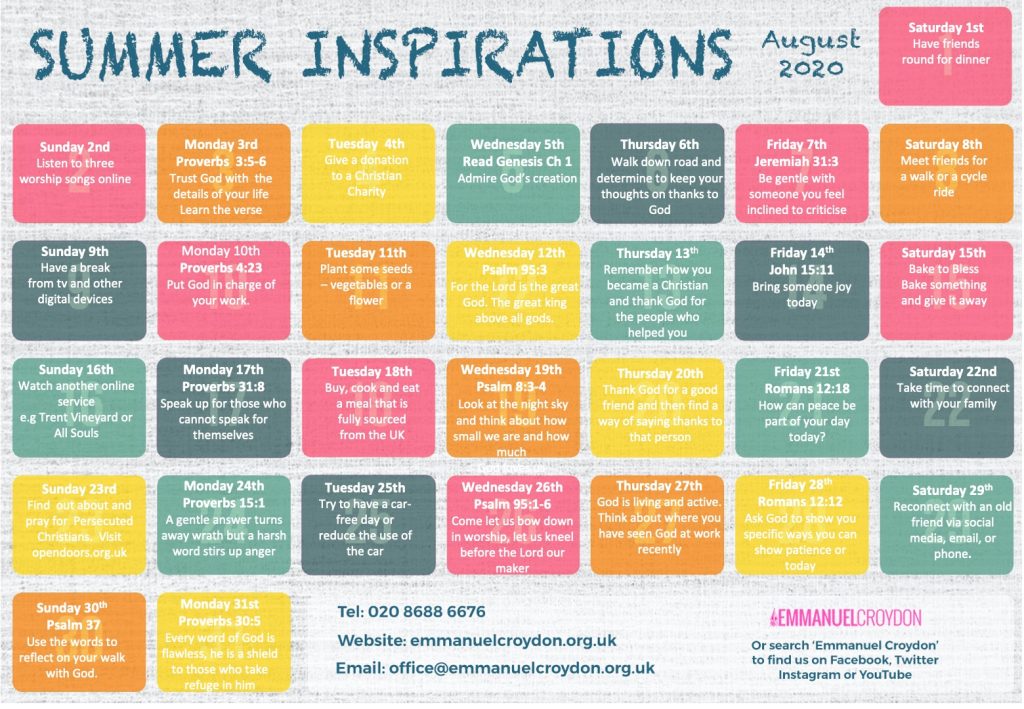 Why not download our Inspiration Calendar. It's packed full of Bible verses to read and actions to do.
An app is a good way to read the Bible – you can download one on your phone or visit: www.biblegateway.com.
Each day of the week has a particular theme as follows:
SUNDAY – Stillness
MONDAY – Meditation
TUESDAY – Take care
WEDNESDAY – Worship
THURSDAY – Thanks
FRIDAY – Fruitfulness
SATURDAY – Social
Hope you enjoy using it – make August count!