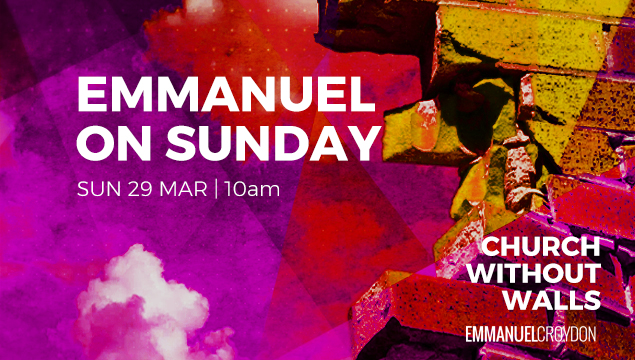 While we're not able to meet as a church in person due to COVID-19 we're going to be live streaming our Sunday services on YouTube at 10am each Sunday.
Here's some simple step-by-step instructions on how you can join us on your smart phone, tablet, computer or smart TV. The simplest way to watch the live stream is to click on the link below at 10am on Sunday:
CLICK HERE TO WATCH OUR ONLINE SERVICE

Once clicked this should open the live video in a separate window or within the YouTube app. If you already know your way around YouTube you can subscribe to our channel by searching for 'Emmanuel Croydon' within the YouTube search bar. Make sure you click on the notification bell as well as the subscribe button, that way you'll get a notification each time we go live or upload a new video.
Following rigorous testing we've found that some phones and tablets that don't have the YouTube app installed will open the link in your web browser. You might see a black screen with a countdown clock instead of graphic similar to the one above. If you do, you're in the right place but you will need to refresh the page at 10am to join the live stream.
CLICK HERE FOR AN INSTRUCTIONAL VIDEO ON HOW TO WATCH OUR VIRTUAL CHURCH LIVESTREAM ON YOUR SMART TV