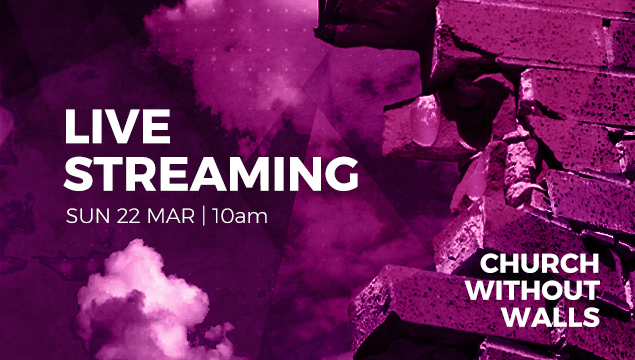 Dear Emmanuel,
We've not got a video update for you today I'm afraid but we thought we'd send out a quick reminder about our first virtual church live stream tomorrow at 10am.
We really hope you can join us online tomorrow. Even though we're not able to meet in person we are still the church, we'll still worship our Lord Jesus and the presence of the Holy Spirit will still be with us.
If you need some instructions on how to watch our livestream CLICK HERE.
Following rigorous testing we've found that some phones and tablets that don't have the YouTube app installed will open the link in your web browser. You might see a black screen with a countdown clock instead of a graphic similar to the one above. If you do, you're in the right place but you will need to refresh the page at 10am to join the live stream.
We'd like to say a massive thank you to our tech team for putting this together in such a short space of time!
We really hope you enjoy our virtual church livestream tomorrow. See you there!
God bless,
Emmanuel Team